Batman
Bruce Wayne is a billionaire bachelor whose parents are killed infront of him at a young age and vows to rid his home of Gotham City from evil. As Batman, modeled after his childhood fear of bats, Bruce fights corruption in the city, crazy villians, and outer world baddies through the Justice League. Bruce Wayne takes in Richard Grayson, a young circus acrobat who is left orphaned after his parents are killed by a mob boss. Dick learns of the Batman and trains with Bruce to become Robin. Later, Dick grows up and becomes Nightwing and Batman's new sidekick comes in the form of a young delinquent, Jason Todd. Todd is killed in the line of duty by the Joker and Tim Drake, who has idolized Dick Grayson when he was in the Flying Graysons gets to bore the Robin costum after. Tim's father later days as a result of further crime in Gotham and eventually Bruce adopts him as well.
In my stories, Jason never died, and Bruce has all three boys (Dick, Jay and Tim) living in Wayne Manor along with him, Alfred Pennyworth, and a whole staff of personel who know nothing of the family nightlife.
~~~~~~~~~~~~~~~~~~~~~~~~~~~~~~~~~~~~~
Death in the Family AU
I started writing a Batfam story, while I was trying to write one for the above prompts. Not complete yet, but if I don't start posting it somewhere, I'll edit forever!!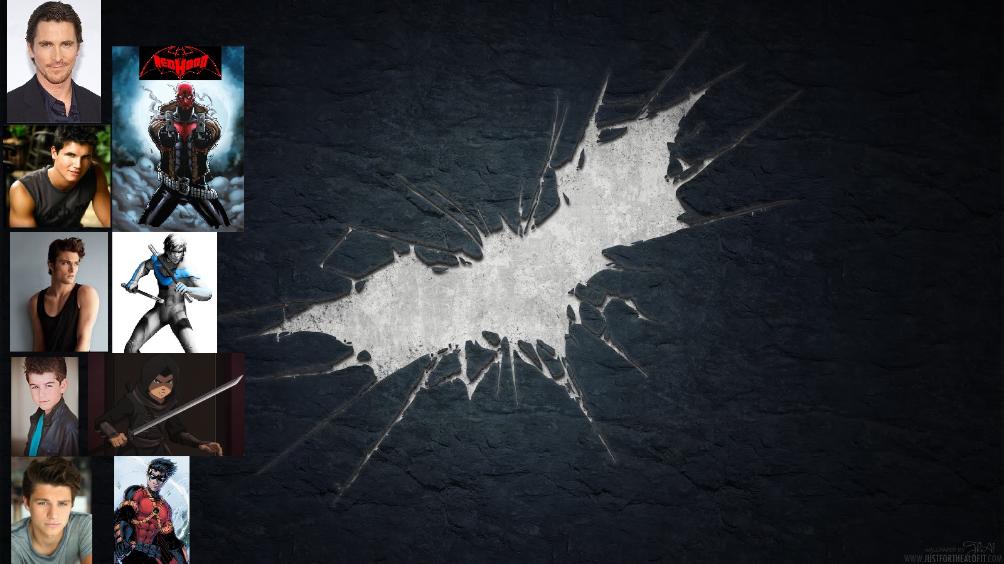 ~~~~~~~~~~~~~~~~~~~~~~~~~~~~~~~~~~~~~
I'd Love to hear from you!
Email me
at anytime!